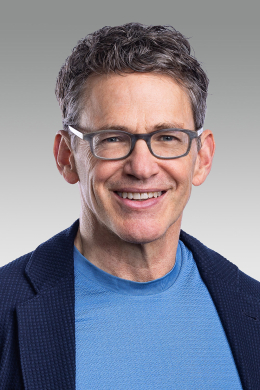 Chairman of the Board of Directors of the Bayer AG
"Innovation has always been key to Germany's wealth and competitiveness. However, we are facing major challenges: the growing and increasingly aging world population requires improved medical care and an adequate supply of food. Bayer is improving people's quality of life by preventing, alleviating and treating diseases. And we are helping to provide a reliable supply of high-quality food, feed and plant-based raw materials.
Bayer is an inventor company and innovation is at the heart of our corporate strategy. We have a long tradition of pioneering inventions that have revolutionized medicine and agriculture going back more than 160 years. In the past year alone, we invested more than EUR 46 billion in research and development in the Life Science businesses. Our staff of around 16,000 researchers and developers register patents for approximately 350 inventions a year.
But innovation means much more to us than that. It represents values that cannot be expressed in figures. Bayer's corporate culture has been shaped by the spirit of discovery and the will to make research successful. We are committed to operating sustainably and addressing our social and ethical responsibilities as a corporate citizen. We also respect the interests of all our stakeholders. Employees with a passion for innovation enjoy excellent development opportunities at Bayer.
However, Bayer's support for research goes beyond what it undertakes itself. It also supports external research and scientists, helping in the development of innovative solutions that make a positive contribution to society. Every year, our Bayer Science & Education Foundation recognizes the achievements of outstanding scientists, for example. We therefore take great pleasure in supporting the German Future Prize, which serves to highlight the significance and appreciation of innovation and technology. It fixes the spotlight on scientists, thus giving top scientific achievements the public recognition they deserve. Technologies and the opportunities they bring in our everyday life must become more firmly anchored in the public consciousness to enable them to become accepted and their potential exploited to the full. The German Future Prize plays an important part in this."