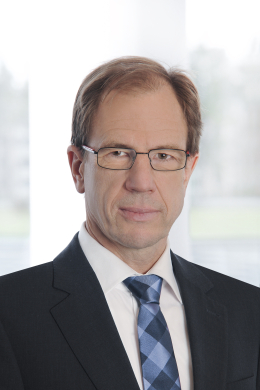 CEO, Infineon Technologies AG
"Motivating Germany to outstanding achievements - to safeguard our future.
A society must actively shape its future - and master its challenges. Energy efficiency, mobility and safety are the topics of the moment. It is here that Germany can and must remain a trendsetter and holds their leading position in technology. This is how we shape the future and help in an important task: a more efficient use of energy with less environmental pollution in a world in which more and more parts of society will prosper.
Infineon makes an important contribution: semiconductors are the motor for innovations and technical progress. Globalization, climate change and a booming population pose problems. Semiconductors provide the answers.
In searching for new solutions, we need suitable terms of reference: open-mindedness and enthusiasm for technology are the prerequisite to creating innovations for the benefit of society.
The honoring of outstanding achievements promotes social consensus, speeds up progress, and improves competitiveness. That is why Infineon is committed to the Deutscher Zukunftspreis, the German President's Award for Technology and Innovation. We are proud to be able to make a contribution."