Message from the Federal President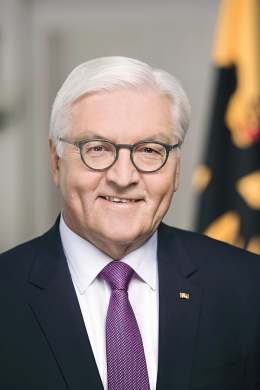 Friends of the Deutscher Zukunftspreis,
Scientific excellence, coupled with added value for society as a whole – this is what the Deutscher Zukunftspreis aspires to do.
Indeed, without the innovations that have received awards in recent years, our lives would look very different. For example, we would not be listening to MP3s, we would not be able to communicate with our mobile phones via voice recognition, and we would not have an mRNA vaccine against COVID-19.
Especially today, at a time when many things have to change so that we can become less dependent on fossil fuels and move towards climate neutrality, our country's innovative capacity is more important than ever. We need excellent science, creative methods and new products that improve our lives and advance our economy so that we can look to the future even in times of war, climate change and economic uncertainty.
Inspiration, curiosity and skill are the basis for innovation – the winners of the Deutscher Zukunftspreis bear witness to this, and I am looking forward to seeing them this year and would like to offer them my sincere congratulations!