Far more traffic accidents occur at night than during the daytime. Due to poor lighting conditions, drivers often recognize hazards too late, which considerably increases the accident risk. How can traffic safety at night be improved?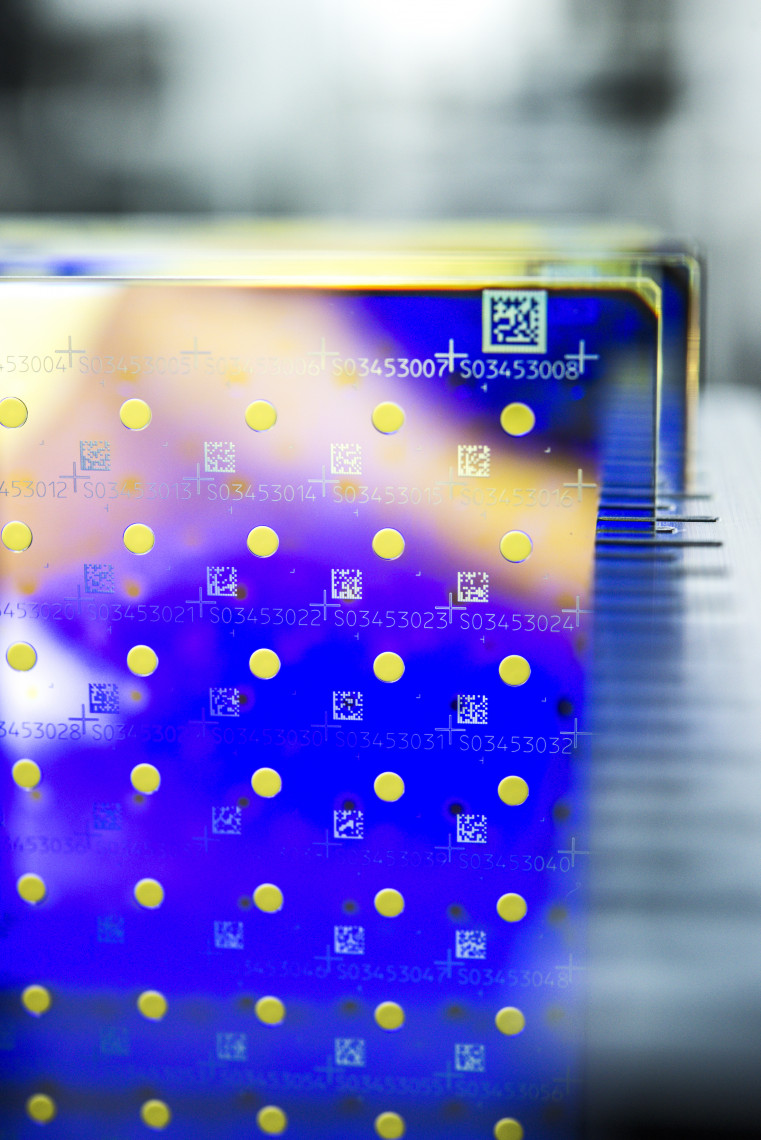 The answer was obvious to Dr. Carsten Setyer and Christian Amann: the luminance of the high beam setting must be improved to provide a level of visibility equivalent to daylight. The nominated engineers and their teams developed a system that meets this requirement and has been introduced in the first series vehicles in the meantime. The heart of the system is a laser light source that produces a bundled white laser of high intensity and efficiency. Carsten Setzer is Head of Automotive Lamps at OSRAM GmbH in Munich, Christian Amann is Head of Lighting Systems at the BMW Group in Munich.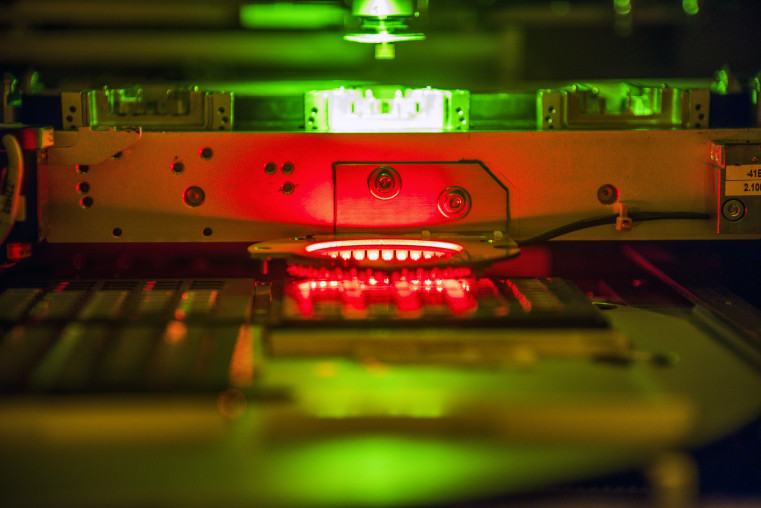 During the development of the light source for the world's first laser headlight, the two managers and their teams had a paradox to overcome that initially seemed insolvable: on the one hand, a laser is a virtual dot-shaped - and thus an ideal - source of light, but in principle it only produces a monochromatic light of a certain frequency. On the other hand, white light is needed for headlights. But white light is a mix of several colors – and a laser is never white. To solve this conundrum, the scientists resorted to a trick known in theory but not yet industrially implemented: they focused the light of a blue laser onto a special ceramic which converted part of it into yellow light. By mixing the yellow and blue light components, they succeeded in producing a focused dot of white light the diameter of which was not much larger than that of the original laser.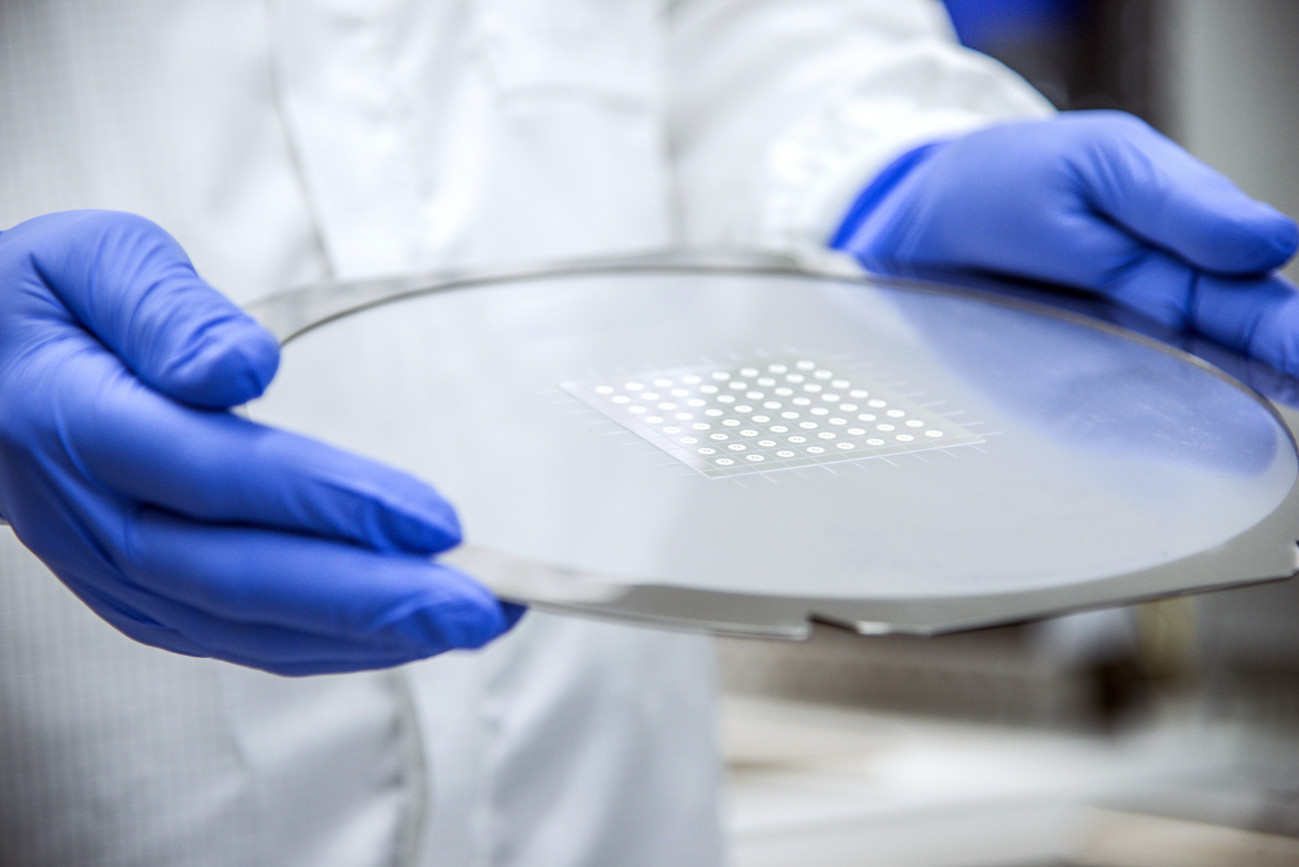 To realize this ingenious approach, the experts on Dr. Carsten Setzer's team at OSRAM had to first realize several fundamental technical components of the laser light source. One of the components is a wafer-thin highly efficient ceramic fired at 2000°C and used for light conversion. All previously known so-called conversion materials were not able to withstand the intensive blue laser beam or became so hot that light conversion was no longer possible.
Moreover, the scientists developed and validated all processes and systems used to produce the light source pursuant to the demanding standards of the automotive industry.
The headlight designers on Christian Amann's team integrated the bright white light source in the headlights of a BMWi8. They significantly improved driver visibility after dark in the hybrid introduced to the market in June 2014. Amann and his team also added a special safety system to the extremely bright high beams. The system ensures that the laser headlights automatically switch off in the event of an accident or technical malfunction – preventing the blue laser to which the human eye is especially sensitive.
Well over a year after launching the laser headlight in the BMW i8, BMU introduced the first large-series vehicle to use laser light in their new BMW 7 series models at the International Motor Show IAA in Frankfurt in September 2015. The range of the highly luminous laser headlight is 600 meters. It is designed to complement a conventional LED high beam that lights up the road to a distance of 300 meters. The no-dazzle high-beam assistant ensures that oncoming traffic and vehicles traveling in front of the car are shielded from the light cone and not blinded by the high beams. The technology has caused a sensation in the industry and has allowed OSRAM to safeguard numerous jobs in Germany. The company also has plans to expand production capacity significantly. The aim is to serve the up-and-coming market for white laser light in which strong growth is expected as of 2018.
The conscious decision to put a new technology on the market has paid off. OSRAM and BMW are the market leaders and with their pioneering work have opened up the market for other applications.
more details
Resumes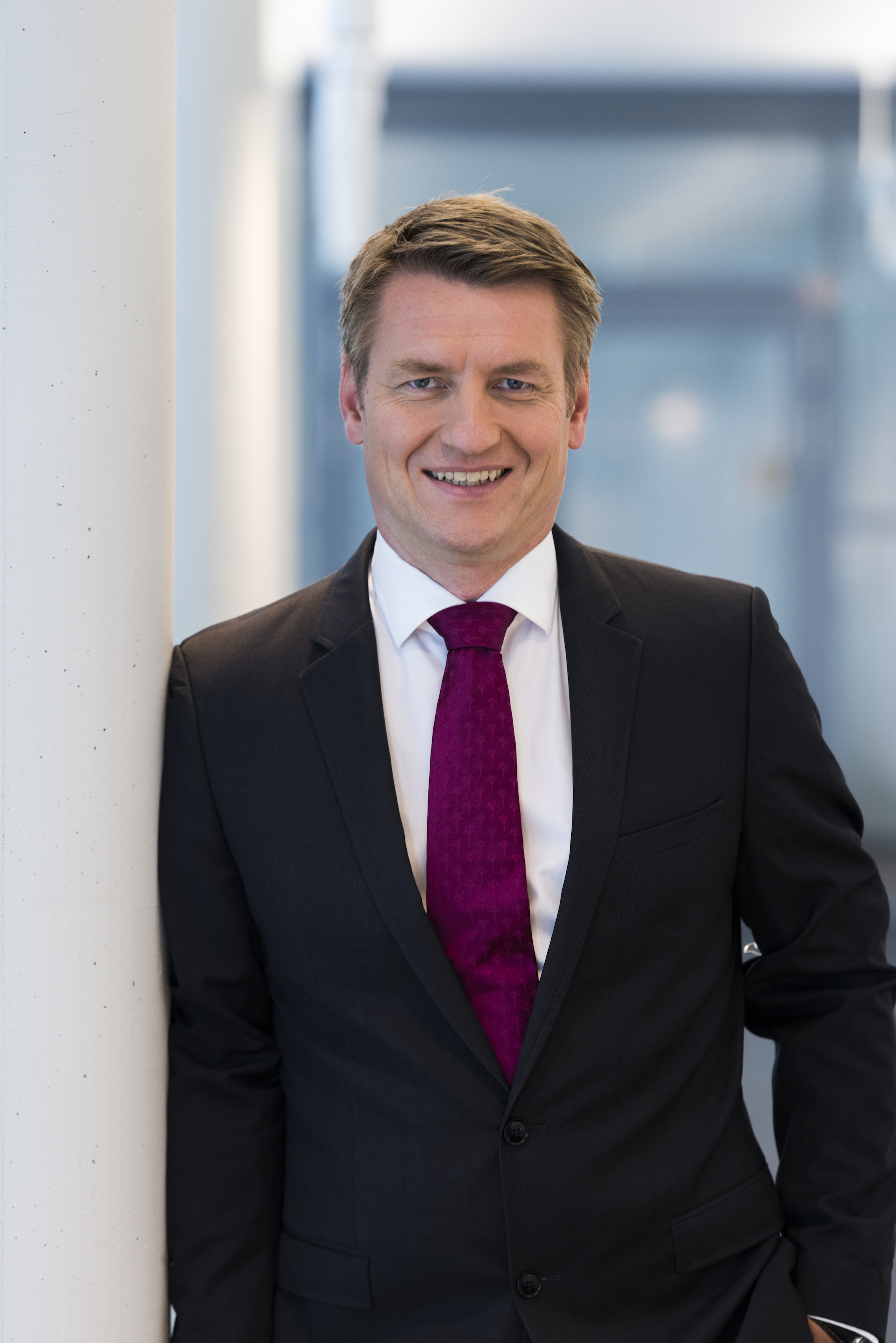 Dr. rer. nat. Carsten Setzer
03.05.1968

born in Stuttgart

1987

A Levels

1988 – 1994

Degree in Physics, University of Karlsruhe

1994 – 1997

PhD in Physics, Fritz-Haber-Institute of the Max-Planck Society, Berlin
1997 – 1999

R&D Engineer UV Lithography Lamps, OSRAM GmbH, Berlin

1999 – 2004

R&D Head of discharge lamps for digital projection, stage and studio lamps, OSRAM GmbH, Berlin

2004 – 2005

Section Manager UV and IR specialty lamps, OSRAM GmbH, Berlin

2005 – 2008

CEO OSRAM Taiwan Ldt., Taipeh

2008 – 2011

VP Product Lifecycle Management for Consumer Lighting, OSRAM GmbH, Munich

2011 – 2012

Global R&D Head of General Lighting, OSRAM GmbH, Munich

2012 – 2014

Vice President Strategic Marketing LED Light Engines & Controls, OSRAM GmbH, Munich

2014 – 2016

Vice President Multi Project Management Laser and LED modules for automotive lighting, OSRAM GmbH, Munich

since 2016

Vice President and General Manager Automotive Lamps, OSRAM GmbH, Munich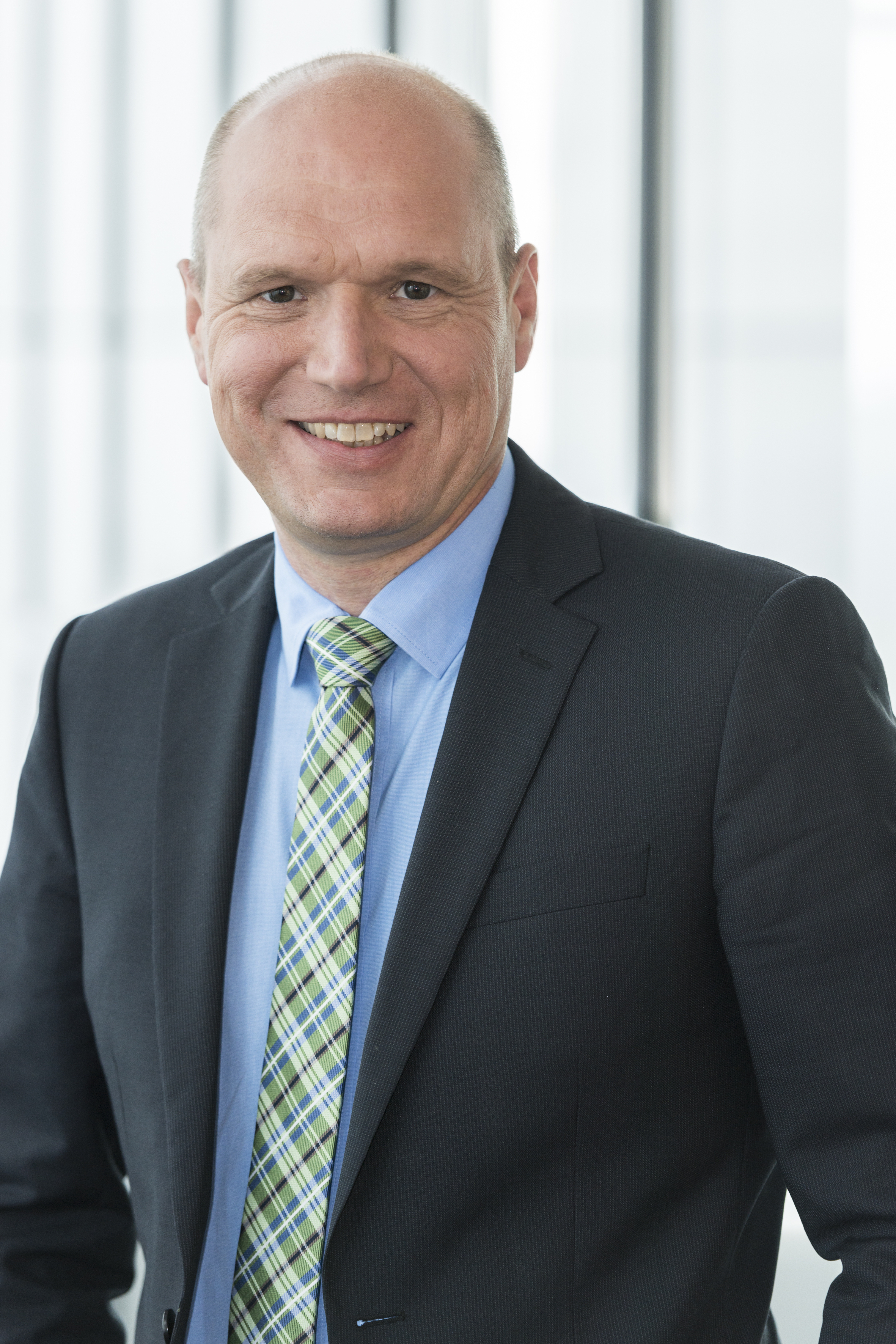 Dipl.-Ing. Christian Amann
23.07.1967

Born in Fulda

1986

Highscool Certificate, Schelztor Gymnasium Esslingen

1986 - 1987

Military Service

1987 – 1993

University Stuttgart, Studies Aerospace Engineering , Dipl. Ing.
1989 – 1991

Student Trainee at Festo AG &Co. KG, Esslingen

1992 – 1993

Diploma Student at Dornier, Immenstaad

1993 – 1995

Development Engineer for Systemsimulation passive Security, PARS GmbH, Alzenau

1995 – 1997

Manager Systemsimulation Passenger Savety , PARS GmbH, Alzenau

1998 – 2002

Teamleader Sideprotaction Systems, BMW AG Munich

2002 – 2005

Manager Simulation Cockpit & Interieur, BMW AG

2005 – 2008

Manager Systemintegration Interieur, BMW AG Munich

2008 – 2011

Head of Qualitymanagement Vehicle Body and Car Interior, BMW AG Munich

2011 until today

Head of Department Lighting, BMW AG Munich
Further functionings
Curator Fraunhofer IOF, Fraunhofer Gesellschaft e.V.
Youth Officer, GSC Dachau
Contact
Team-Sprecher
Dr .rer. nat. Carsten Setzer
OSRAM GmbH
Marcel-Breuer-Straße 6
80807 München
Phone: + 49 (0) 89 / 62 13 38 98
Mobile: +49 (0) 171 / 55 42 173
E-Mail: carsten.setzer@osram.com
www.osram.com
Pressekontakt
Nadine Schian
OSRAM GmbH
SP ST&MK COM
Marcel-Breuer-Straße 6
80807 München, Deutschland
Phone: + 49 (0) 89 / 62 13 37 69
Mobile: + 49 (0) 151 / 12 17 79 94
E-Mail: n.schian@osram.com
www.osram.com
Anja Seeberg
BMW Group
EK-511
Knorrstraße 147
80937 München
Phone: + 49 (0) 89 / 38 24 46 08
Mobile: + 49 (0) 151 / 60 14 46 08
Fax: + 49 (0) 89 / 38 24 40 30
E-Mail: Anja.Seeberg@bmwgroup.com
www.bmwgroup.com
A description provided by the institutes and companies regarding their nominated projects
The word "laser" evokes images of the future and superlatives. And rightly so, as it provides the basis for lighting applications that are not possible with existing light sources such as LEDs.
Project partners OSRAM and BMW have together developed a light source and headlight technology for laser light in cars. This sophisticated innovation has been on the market since the middle of 2014 and in series production since 2015 in the shape of the BMW i8 and the new BMW 7 Series. In combination with other driver-assistance functions, laser light technology provides much better visibility for drivers at night and therefore makes a significant contribution to road safety. At the same time, both companies have implemented an integrated fail-safe system that prevents blue laser radiation from being emitted in the event of a crash, malfunction or manipulation. This is guaranteed by multiple redundant safety mechanisms.
Presenting the innovation
Production of the first laser module with LARP technology (Laser Activated Remote Phosphor) meant that for the first time, a white light source could be made available on an industrial scale for lighting applications. Based on laser light, combining energy efficiency and extremely high luminance. Lighting applications are now possible in dimensions and output levels that were previously unrivaled.
Before the LARP module could be developed, however, there was a paradox to get over: A laser only provides monochromatic light, and white light is a mix of many different colors. Which means there is no such thing as a white laser. The problem was solved by focusing several blue lasers (450 nm wavelength) on a converter that transformed the blue laser light into white light of daylight quality. Bundling of the light resulted in an extremely small dot of white light which matched very closely to an ideal white light source.
The principle was well known in theory and sounded simple – when it came to technological implementation and industrialization, however, it was one of the greatest challenges in OSRAM's history. Several technology elements had to be developed, each of which pushed at the boundaries of what was technically feasible in terms of manufacturing precision and material loads.
At the heart of the LARP module is the converter, which was developed specifically for this project, along with numerous production processes and the appropriate machinery. It consists of the following:
A wafer-thin ceramic plate measuring only a few millimeters which is burned at over 2000°C and which contains the light conversion elements in its matrix.
Passive cooling of the ceramic plate by thermal conduction which ensures that the plate remains below 200°C at all times despite the extremely high loads placed by the laser beam, as otherwise conversion would not take place.
Real-time monitoring of the ceramic plate as part of the safety architecture.
BMW also had to come up with many new solutions on the vehicle itself, in some cases taking unconventional approaches. Here are some of the highlights:
A selective camera-based high-beam assistant that prevents oncoming drivers and drivers in front being temporarily dazzled. The light beam is tilted to dynamically mask out other road users from the high beam. As a result, the level of illumination as well as the range and the activation time of the high beam is increased, which in turn improves road safety.
Development of a multi-stage optical, mechanical and electronic safety system. This was validated based on automotive standards and forms the basis for official approval. In the event of manipulation of the headlight or damage resulting for example from a crash, it ensures that at no time can blue laser light escape from the headlight.
The optical, mechanical and thermal design of the system ensures trouble free operation in all operating conditions throughout the world.
Industrialization, market launch and partnership The greatest amount of time and effort for this innovation was devoted to getting it fit for production and in particular ramping up production capacity. The process stages had to be defined and the appropriate machinery had to be specified and approved to automotive standards, all in an entrepreneurial spirit.
A new clean room was built at OSRAM in Herbrechtingen specifically for LARP technology. In addition to this high R&D investment, approximately 100 new jobs were created. As a result of positive market feedback a second production facility was put into operated at the Berlin site.
At BMW, the innovation, which is being installed in vehicles at the Leipzig and Dingolfing facilities, is safeguarding the attractiveness of the German production sites.
Both project partners recognized the potential of this innovation at an early stage and took on the challenge of integrating this newly developed technology in upcoming vehicle projects. Rigorous project management, commitment to succeed and constant growth from a customer/supplier relationship to a solid and lasting partnership all played a major role.
Visible results
At present, LARP modules produce a luminance around six times bigger than the one from automotive LED light sources currently used in production models. It is certainly conceivable that LARP modules will one day have ten or more times of the luminance. While technological progress in terms of the efficiency and luminance of LEDs will continue to flatten out, laser-based light sources offer excellent prospects with regard to scalability and efficiency.
Laser high beam is automatically switched on at a velocity above 60 km/h (about 38 mph) to give a range about twice as high as the standard LED- high beam. A range of 300 meters grows to as much as 600 meters, which in turn translates into greater safety and comfort when driving at night as the road will be illuminated as if in daylight.
Further prospects
For laser technology to be a sustainable option in road traffic there needs to be a high level of usage. Current developments by OSRAM and BMW are therefore focusing on reducing costs and simplifying module design. The interplay of safety, comfort, energy efficiency and design, based on this visible innovation, offers the ideal platform for sustainable market success. OSRAM has already developed further generations of laser technology which will to be implemented in additional vehicle models. BMW is also planning to install laser light in a number of vehicle series which will be updated in the next few years.
Away from the automobile industry, OSRAM is already offering initial LED/laser-based white light modules for the medical sector. Laser technology has also been available in the entertainment sector since the spring of 2016. High luminance opens up a new generation of products, which can considerably reduce the maintenance costs of spotlights thanks to their long life. Initial application-specific pilot projects have already been conducted internally and with external partners.
Various other applications in other forms of mobility are conceivable, such as in aircraft, ships, trains and so on. Stationary lighting equipment such as street, stage and signal lights will also benefit in future from this technology.
About OSRAM
OSRAM, based in Munich, is a globally leading lighting manufacturer with a history dating back more than 100 years. The portfolio ranges from high-tech applications based on semiconductor technology, such as infrared or laser lighting, to smart and connected lighting solutions in buildings and cities. OSRAM had around 33,000 employees worldwide at the end of fiscal 2015 (September 30) and generated revenue of almost €5.6 billion in that fiscal year. The company is listed on the stock exchanges in Frankfurt and Munich (ISIN: DE000LED4000; WKN: LED 400; trading symbol: OSR).
About BMW
The BMW Group with its BMW, MINI and Rolls-Royce brands is the world's leading premium manufacturer of cars and motorcycles and a supplier of premium financial and mobility services. As an international company it operates 30 production and assembly sites in 14 countries and has a global sales network with offices in more than 140 countries. In 2015 the BMW Group achieved worldwide sales of around 2.247 million cars and around 137,000 motorcycles. Pre-tax profit in the 2014 fiscal year was around 8.71 billion euros on sales of 80.40 billion euros. As of December 31, 2014, the company employed 116,324 people worldwide.
The right to nominate outstanding achievements for the Deutscher Zukunftspreis is incumbent on leading German institutions in science and industry as well as foundations.
The project "Laser light in cars – throwing light on a safer future " was nominated by the German Patent and Trade Mark Office / Deutsches Patent- und Markenamt