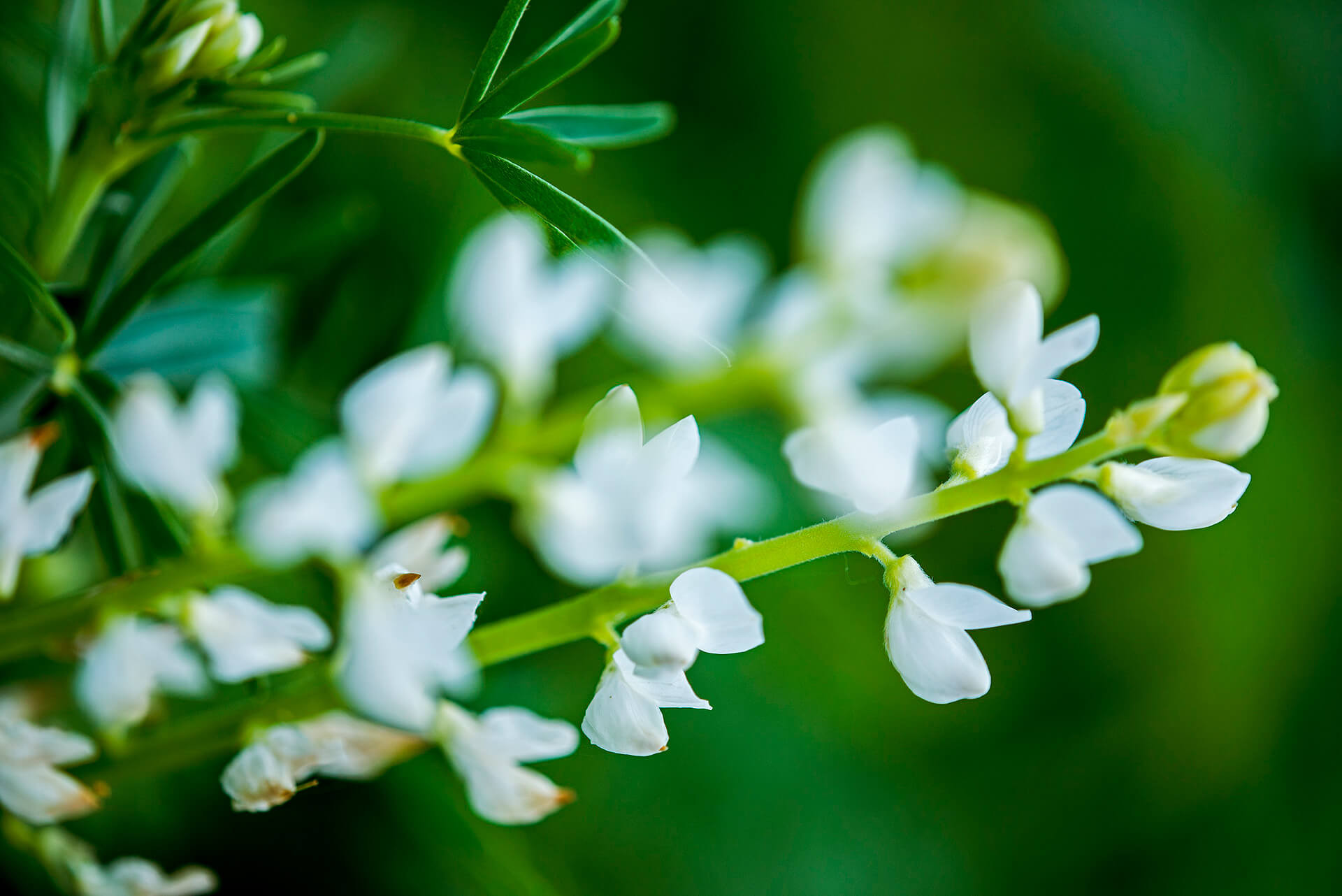 Lebensmittelzutaten aus Lupinen
Feeding the world's rapidly growing population is increasingly becoming a challenge. One solution is to replace animal-based foods with plant-based raw materials. But how can they be made palatable for meat and sausage lovers?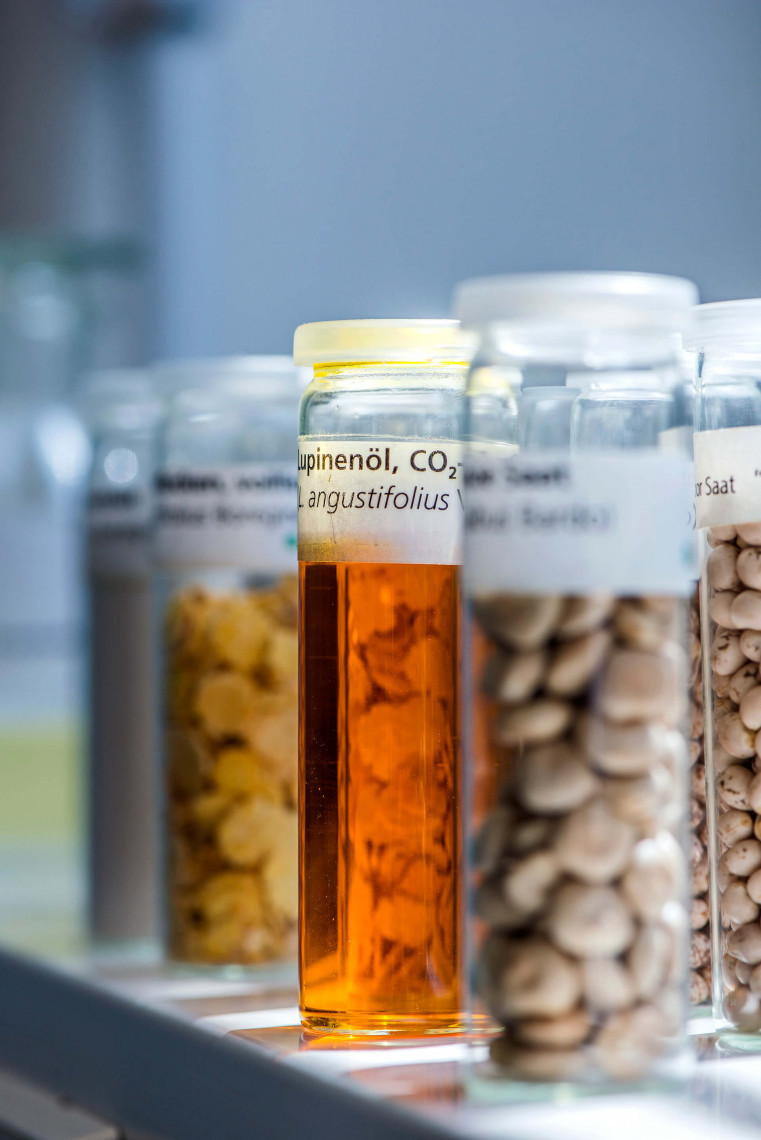 Dr. Stephanie Mittermaier, Dr.-Ing. Peter Eisner and Dipl.-Ing. Katrin Petersen focused their research on lupins. They developed a process to produce vegetarian and vegan foods using these domestically grown plants, which are hardly distinguishable from animal-based products in taste and mouthfeel. They are an ideal alternative to soybeans. Stephanie Mittermaier is head of the Functional Ingredients business unit at the Fraunhofer Institute for Process Engineering and Packaging IVV in Freising, Peter Eisner is head of the IVV department Process Development for Plant Raw Materials and Food Process Development, Karin Petersen is Managing Director of Prolupin GmbH in Grimmen.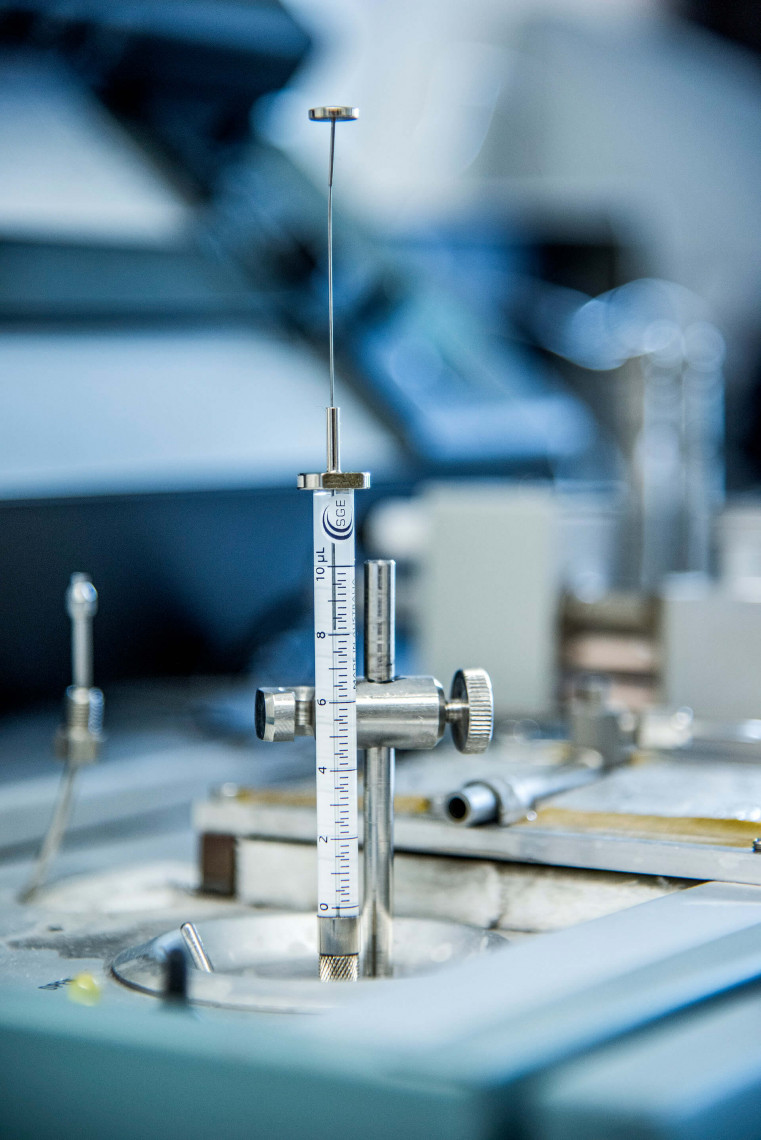 Consumption of plant-based products has the advantage that much less agricultural acreage is needed for their cultivation. Every kilogram of animal-based protein produced uses approximately five times the amount of land required to produce one kilogram of plant-based proteins.
Soy has long been the dominant meat substitute. Yet soy beans are accepted reluctantly by some consumers because vast tracts of land are cleared for their cultivation in the tropical rainforests. Many products also contain genetically modified soy. Moreover, the flavor quality of soy-based functional ingredients is not very appealing to lovers of meat, cheese and eggs. The proteins derived from these legumes sometimes smell and taste intensely bitter, beany or grassy. Consequently, in the past, they have almost solely been used in strongly seasoned foods such as sausages and whole-grain bread.
Lupins, in contrast, can be used as functional ingredients without any of these disadvantages. The plants which are grown in Central Europe as preceding or catch crops are guaranteed to be not genetically modified. They also do not compete with other crops such as wheat, corn or rapeseed. That they are also virtually neutral in smell and taste and can thus be used as an alternative to animal-based raw materials can be credited to the three nominated research scientists. They invented a process capable of completely separating the components of lupin seeds. They were thus able to break down and identify unpleasant odorous and flavoring substances. The contraries can then be removed in several steps. Environmentally friendly and food-safe solvents are used such as water and supercritical carbon dioxide.
What is left are proteins from lupin plant that are neutral in flavor and can serve as functional ingredients for various foods, such as stabilizers in beverages and spreads, structure forming agents in sausage products and pasta, or mousses used in the production of baked goods and sweets. One of the challenges of using vegetable proteins is their use in milk replacement products such as yoghurt or cheese. The nominees impressively demonstrated that this can be done very successfully using lupins by formulating a recipe for lupin ice cream. This vegan ice cream has been on the market since 2011 and is very popular.
The company Prolupin GmbH was established as a spin-off in Grimmen (Mecklenburg-Vorpommern) in 2010 for the further development and marketing of food ingredients based on lupin seed. A processing plant for lupin on an industrial scale started operation there in the summer of 2013. The commercial prospects are excellent: the global market for isolates made of soy beans is currently approximately half a billion Euros per year. Lupin products could largely replace soy due to their better quality. Enough cultivable acreage is already available. And since Prolupin holds the key patents, there is virtually no competition.
more details
Resumes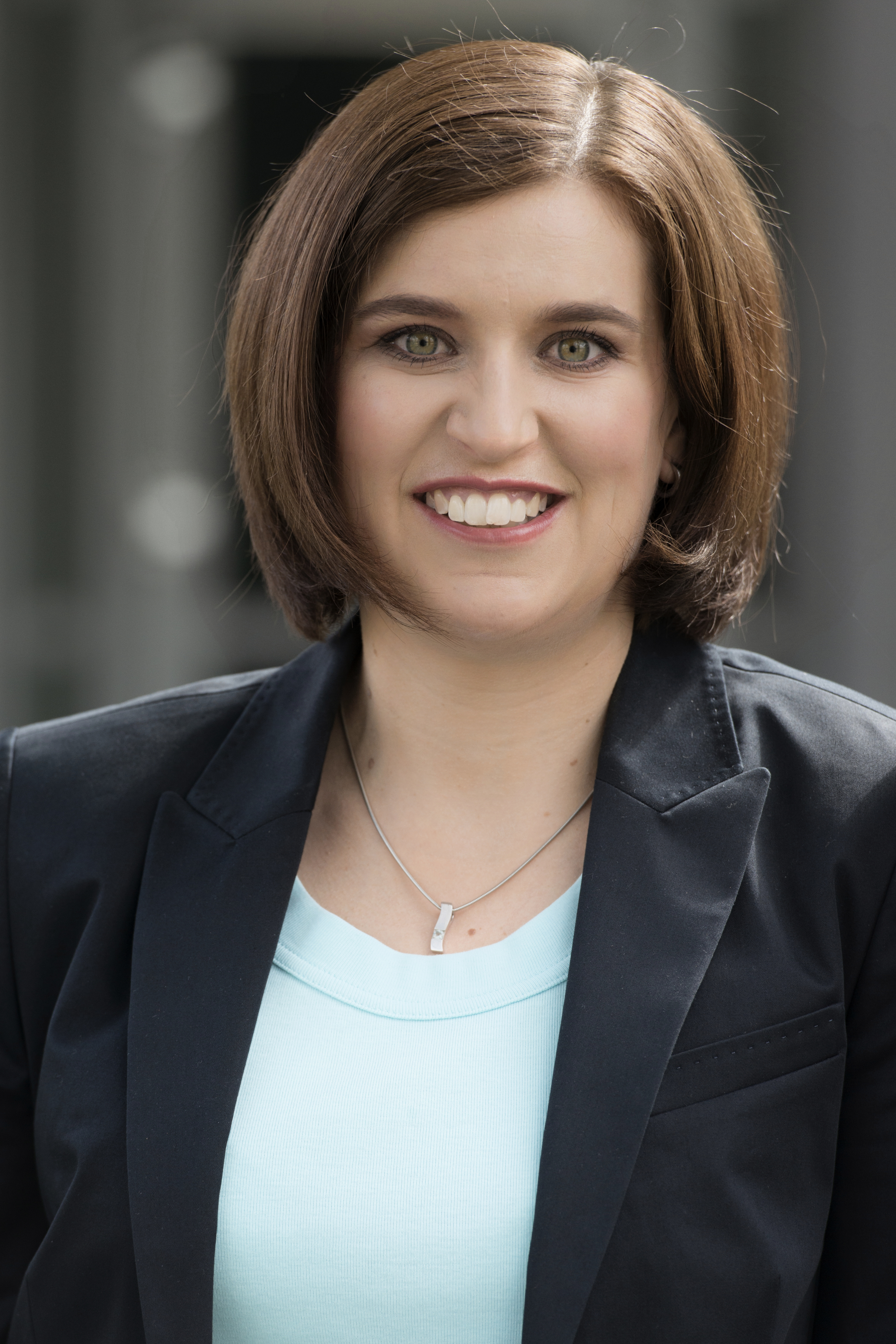 Dr. rer. nat. Stephanie Mittermaier
29.08.1981

born in Augsburg

2001

Abitur at Gymnasium Wertingen

2001 - 2006

Studies "Technology and Biotechnology of Food" at TU München - Weihenstephan

2006

Degree: Dipl.-Ing.

Since 2006

Member of the Scientific Staff at Fraunhofer-Institute for Process Engineering and Packaging IVV in Freising
2013

Doctorate and title Dr. rer. nat. at Friedrich-Alexander-Universität Erlangen-Nürnberg

Since 2013

Head of Business Unit "Functional Ingredients" at Fraunhofer-Institute for Process Engineering and Packaging IVV in Freising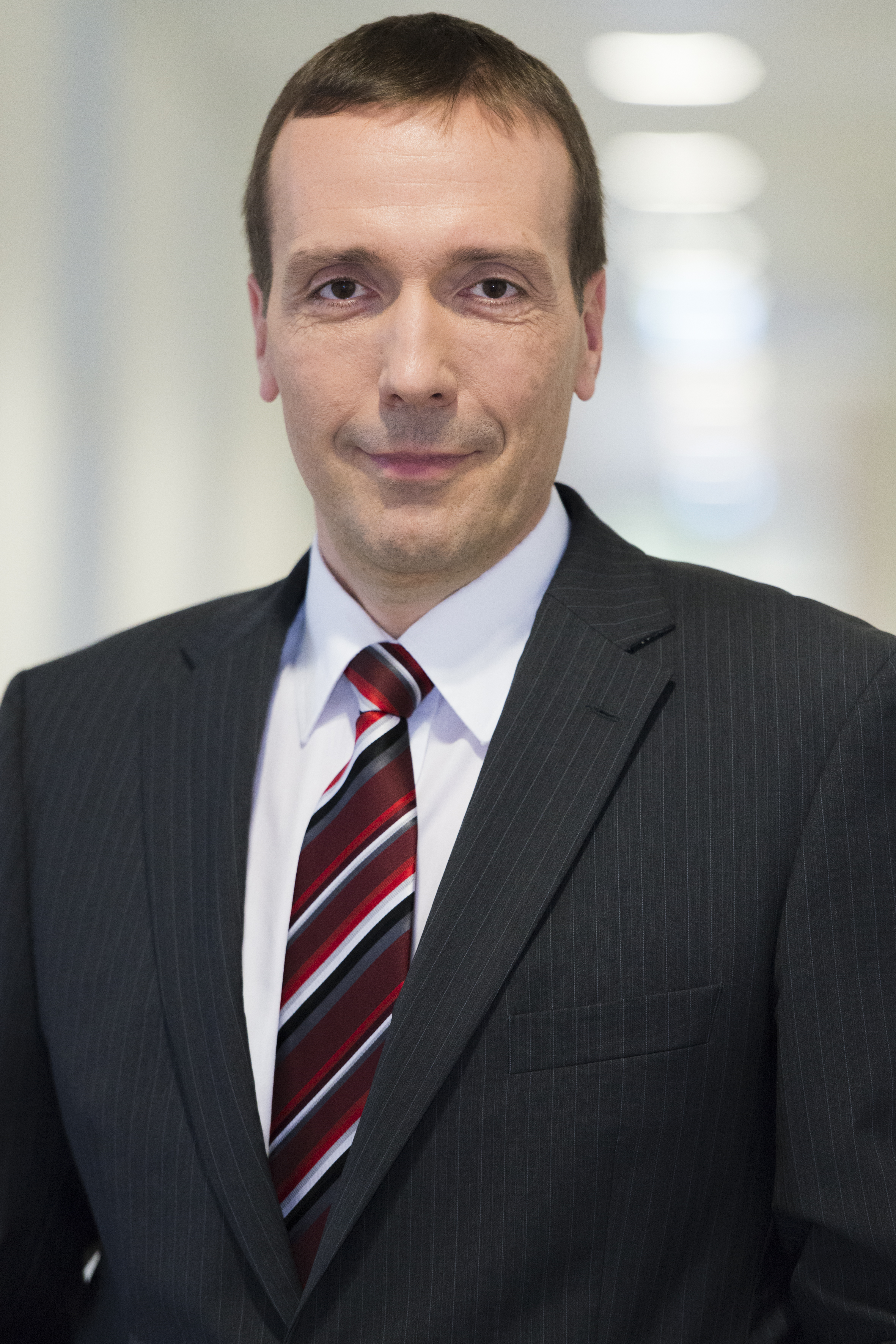 Dr.-Ing. habil. Peter Eisner
15.04.1965

born in Neuwied

1984 - 1991

Studies in Mechanical Engineering and Process Engineering at Technical University Munich

1991

Degree: Diplom-Ingenieur

1991 - 1996

Scientist at the Institute of Water Quality Control and Waste Management, Technical University Munich

1997

Degree: Doktor-Ingenieur
Since 1996

Employee at Fraunhofer Institute for Process Engineering and Packaging (IVV) in Freising-Weihenstephan

2001 - 2006

Business Field Manager "Biogenic Raw Materials" at Fraunhofer IVV

2005 - 2006

Business Field Manager Food Ingredients at Fraunhofer IVV

Since 2006

Head of Department Process Development at Fraunhofer IVV

2010

CEO of Prolupin GmbH
Awards
2007

Fraunhofer Prize "Human-Centered Technology" for the Development of a modified Method for the Production of low-fat Sausages with a Fat Content less than 3%

2009

Nomination to "Fraunhofer Vintage Class". From 2011 to 2013 speaker of Vintage Class.

2011

"Deutscher Rohstoff-Effizienzpreis" of the Federal Minister for Economic Affairs for the Development of a Polymer based Metal Grinding Lubricant free of Mineral Oil

2012

"Joseph von Fraunhofer Preis" for the Development of a Polymer based Metal Grinding Lubricant free of Mineral Oil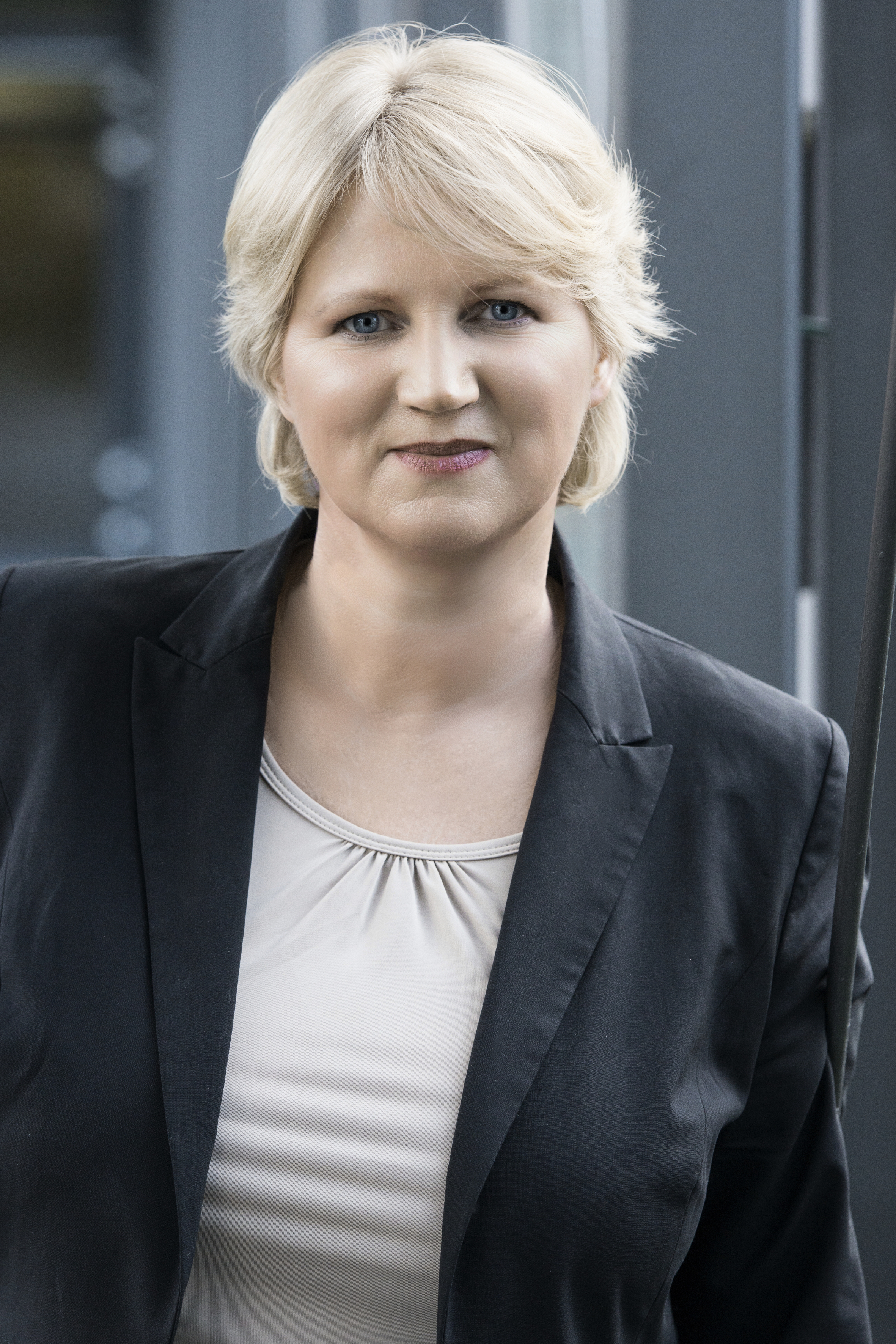 Dipl.-Ing. agr. Katrin Petersen
26.04.1969

Born in Berlin

1988

Abitur combined with professional training as plant breeder in Böhnshausen/Harz

1989 - 1994

Studies in Agricultural Science at the Humboldt Universität Berlin

1994

Degree: Dipl.-Ing. agr.

1994 - 1995

EU Consultant at the Agency of Renewable Ressources (FNR) e.V., Gülzow
1998 - 2003

Administration of information systems at the Mecklenburg-Western Pomeranian Agency for the Environment, Nature Conservation and Geology, Güstrow

2004 - 2010

Head of the Competence and Foundation Center for modern agricultural biotechnology in Groß Lüsewitz and Project manager at the BioCon Valley GmbH

Since 2011

CEO of Prolupin GmbH, Grimmen
Contact
Spokesperson
Dr. Stephanie Mittermaier
Fraunhofer-Institut für Verfahrenstechnik und Verpackung IVV
Giggenhauser Str. 35
85354 Freising
Phone: +49 (0) 8161 / 49 14 12
E-Mail: stephanie.mittermaier@ivv.fraunhofer.de
www.ivv.fraunhofer.de
Press
Karin Agulla
Fraunhofer-Institut für Verfahrenstechnik und Verpackung IVV
Giggenhauser Str. 35
85354 Freising
Phone: +49 (0) 8161 / 49 11 20
E-Mail: karin.agulla@ivv.fraunhofer.de
www.ivv.fraunhofer.de
Beate Koch
Fraunhofer-Gesellschaft
Hansastraße 27c
80686 München
Phone: +49 (0) 89 / 12 05 13 00
Mobil: +49 (0) 173 / 37 48 838
E-Mail: beate.koch@zv.fraunhofer.de
www.fraunhofer.de
A description provided by the institutes and companies regarding their nominated projects
Coupled with a steadily growing competition for available arable land to produce food, feed and energy plants, the global population of 9 billion people projected for 2050 will put the food supply at risk in several regions. The consumption of higher quantities of plant based products instead of milk, egg or meat products is important as it will contribute to a sustainable supply of the world population with safe, healthy and well tasting food. Thus, for example for the production of 1 kg of meat protein a total quantity of 7 to 16 kg of grains or soy meal is required. With this amount of plant proteins the number of people, who can be fed, is 10 times higher than with 1 kg of meat.
However, in countries like Germany or USA a reduced consumption of animal derived products can only be achieved if plant based products reveal similar taste and flavor profiles as their animal based counterparts. However, similar flavor profiles of plant based products were not achieved yet, despite considerable research efforts. Commercially available proteins from canola, soy, pea or potato revealing similar properties as egg or milk proteins in food can be produced in industrial scale, but the taste and flavor of the food products with incorporated plant proteins are altered significantly. The typical plant associated flavor attributes like bitter, beany or green/grassy impair the taste of final products in a way that the incorporation of these proteins is limited to mostly intensively seasoned foods like sausages or whole grain bread.
Domestic lupine seeds – being free from genetically modified organisms – are promising raw materials for the production of food ingredients. Lupines are often cultivated as catch crop on organic farmland due to their ability to enhance soil conditions. These grain legumes can also deliver good yields on sandy soils and therefore, are not competing with other grains like maize, rapeseed or wheat as these crops are not able to provide acceptable yields on such soils. However, food ingredients produced from lupine seeds also exhibited green/grassy or beany flavors until now, which limited their application in food.
Therefore, the focus of our research activities was to develop new processes for the production of tasty food ingredients from lupine seeds. The processes enable us to completely disintegrate the cell matrix of lupine seeds, whereby unwanted flavor substances are exposed and are subsequently selectively depleted using environmentally friendly solvents (like supercritical CO2 and water) to produce virtually neutral tasting lupine proteins for a wide range of food applications.
Firstly, undesired taste and aroma compounds present in lupine seeds were identified in order to select appropriate solvents for their depletion. Based on the findings, a process comprising different extraction steps using on supercritical CO2 and water, two environmentally friendly solvents, to reduce odor-active and bitter tasting substances was developed. For implementing the developed process for fractionation of lupine seeds the Prolupin GmbH was founded as spin-off company by Fraunhofer in 2010. In 2011 the company launched a first product comprising lupine proteins, namely the "Lupinesse" ice cream. Since 2013 Prolupin GmbH produces high-quality food ingredients from lupine seeds in Grimmen and currently has 12 employees.
Besides Prolupin GmbH, who has implemented the lupine fractionation process first in pilot scale in 2010 and then in industrial scale in 2013, the German food sector as well as the German agricultural sector can benefit from the present developments. Farmers will benefit by establishing new distribution channels for lupine seeds which can be used for human nutrition. Farmers have cultivated lupines as green manure not having directly contributed to their income, up to now, but is subjected to change when lupine seeds are processed further into valuable food ingredients. The food sector will benefit from the developments as they can incorporate these new and innovative ingredients into vegetarian or vegan products.
Fraunhofer Institut für Verfahrenstechnik und Verpackung IVV, Freising:
At present, the Fraunhofer Gesellschaft maintains 67 institutes and research units. One of these institutes is Fraunhofer IVV located in Freising. We develop high-quality food products and safe, effective, and convenient packaging systems. Efficient use of raw materials and minimal environmental impact are priorities in all our development work along the value chain. We also transfer our technologies and expertise to applications outside the food and packaging industries.
Prolupin GmbH:
Prolupin GmbH was founded as spin-off company by Fraunhofer in 2010 and currently has 12 employees. In 2011 Prolupin launched the Lupinesse ice cream which is based on lupne protein isolates. Prolupin GmbH produces high-quality food ingredients from lupine seeds in Grimmen since 2013 with an annual production capacity of 145 t.
The right to nominate outstanding achievements for the Deutscher Zukunftspreis is incumbent upon leading German institutions in science and industry as well as foundations.
The project "Food Ingredients from Lupines Contributing to a balanced diet and enhanced protein supply" was nominated by Fraunhofer-Gesellschaft zur Förderung der angewandten Forschung e.V..