Deutscher Zukunftspreis 2019 – The Winning Team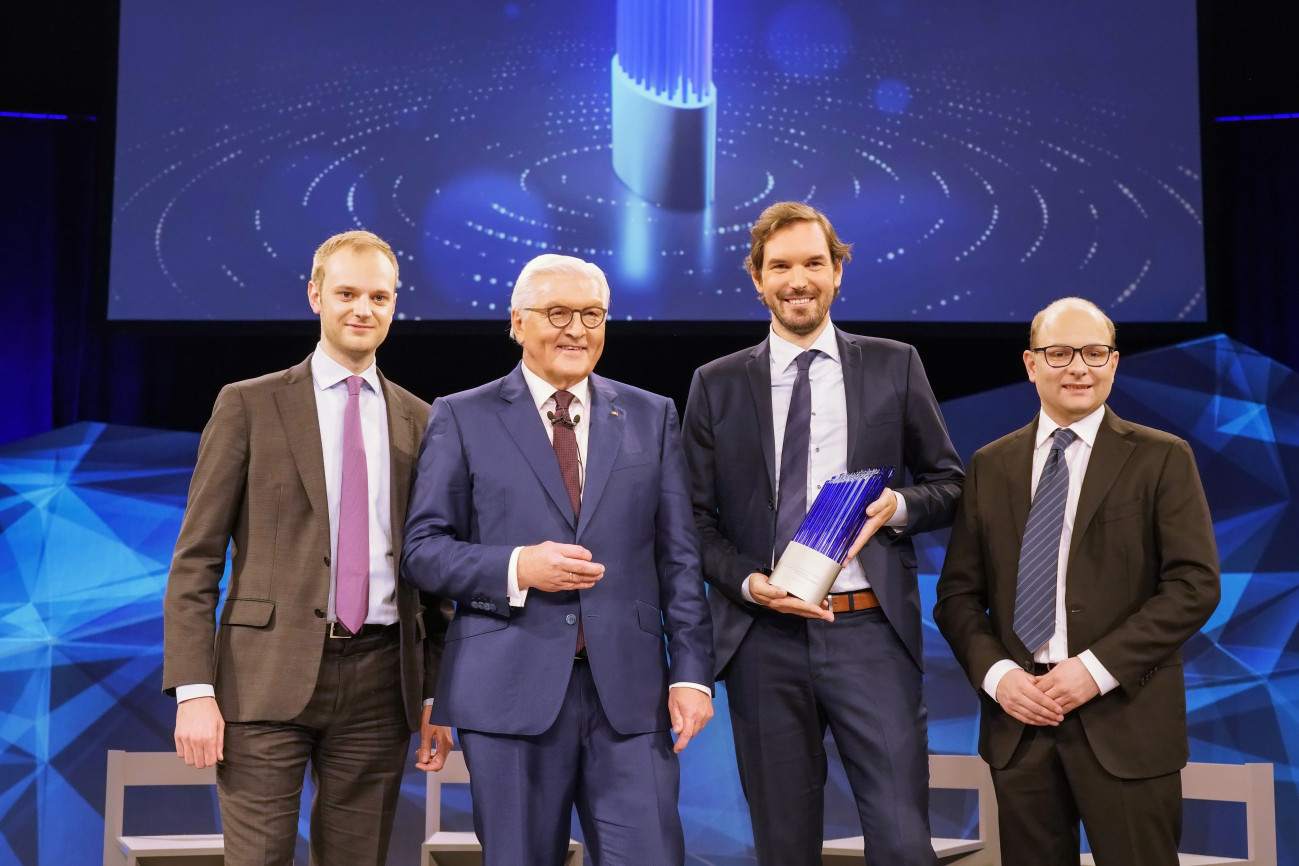 The Deutscher Zukunftspreis 2019, the German President's Award for Innovation in Science and Technology, goes to Alexander Rinke, Martin Klenk and Bastian Nominacher. German President Frank-Walter Steinmeier awarded the prestigious prize this evening in Berlin.
The team has developed a software capable of analyzing processes thoroughly and of making them more efficient. In "Process Mining", they have created a tool that can be universally used to analyze, visualize and improve business processes through all departments and IT environments. The technology uses information derived from all digital processes recorded in event logs. By analyzing this data, the system reconstructs the processes as well as the connections and dependencies between them. The software also detects bottlenecks or deviations from targets – even before they occur.
The three nominees laid the foundation for the innovative technology while studying at TUM, the Technical University Munich, and while there founded the start-up Celonis SE. The company now has over 800 employees in Europe, the U.S. and Asia.
To drive the development of the technology forward, Celonis is constantly working on further innovations in its own research and development department as well as through a vast network of partners in business and science. The potential of process mining is considerable: experts see it as a new key technology for industry and organizations capable of lowering costs and improving productivity and safety.
The German President's Award for Innovation in Science and Technology honors innovative research projects in technology that have successfully been turned into marketable products and create jobs. The Deutscher Zukunftspreis is endowed with €250,000 in prize money and is awarded annually.
For more information, go to
www.facebook.com/deutscher.zukunftspreis; www.instagram.com/deutscher.zukunftspreis/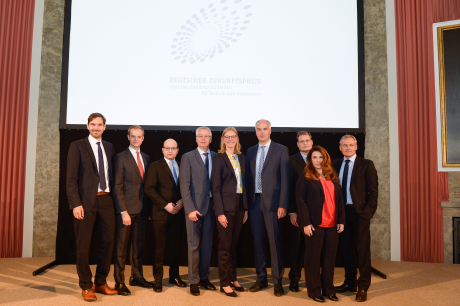 Deutscher Zukunftspreis 2019: Three teams nominated for the German President's Award for Innovation in Science and Technology
Zur DZPWelt